What Can Abaset Collections Offer?
An overview of the range of services provided to help your collection reach a global audience!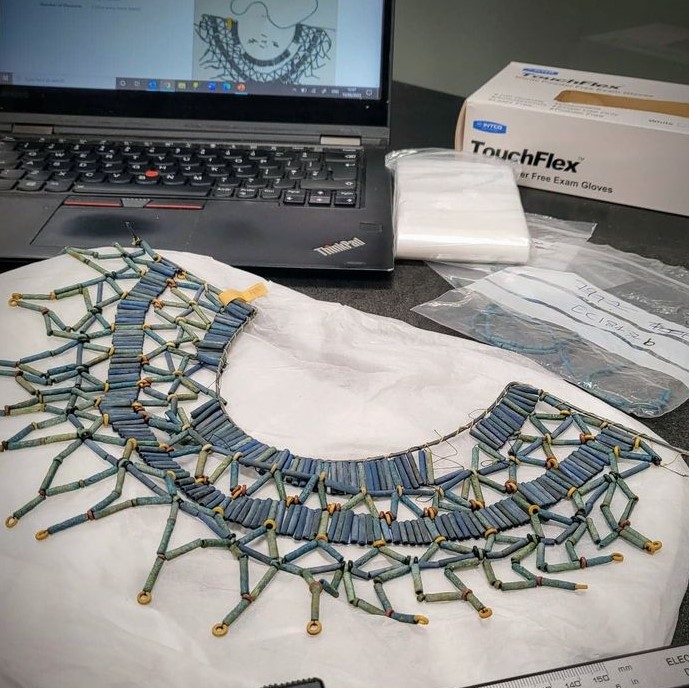 The primary goal of Abaset Collections is to create bespoke solutions to your individual needs. A museum of ancient Egyptian artefacts for instance, needs to record different information than a local archaeological society wanting to record material from their excavations. In turn, a research project may need unique fields to record specific data which wouldn't feature in a typical catalogue.
Therefore, we recommend getting in touch to discuss your specific needs and requirements if you have a project in mind.
Cataloguing
In addition to creating online solutions, Abaset collections also offers cataloguing of your material and entering into the software in a variety of ways depending on your existing records.
•
Seeding (transferring your existing digital data into the Abaset application so that data is consistent and searchable)
•
Transcribing (digitising physical records, and then seeding into the Abaset application)
•
Full cataloguing (if all or part of your collection is not recorded, we can start from scratch and support you every step of the way!)
Training
Abaset Collections can provide in-person or online training for your staff or volunteers in how to enter data into the application, and create virtual trails. The software has been designed to be as intuitive as possible, and so this would typically be just a thirty-minute session, although this can be tailored depending on the needs of your team.
Public Engagement
Abaset Collections has a strong focus upon object-centred learning, and the importance of engaging users with your collection. Director Sam Powell, regularly visits schools and community groups to give talks and deliver activities. Sam can deliver resources on your behalf, or work with you to develop engaging activities centred around your objects for a range of audiences.
Case Study: Howard Carter's Briefcase


A presentation given by Sam discussing a bespoke engagement activity focusing on Howard Carter and the discovery of the tomb of Tutankhamun.